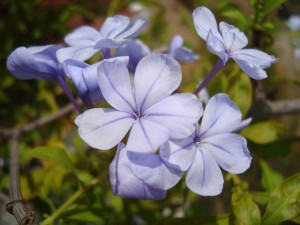 Through great motivation, and with sweat and tears, a ruin situated on top of a mountain was turned into this ecological finca.
With my inner passion for nature and architecture, I had the main ingredients for the realization of my project, "an earthly paradise".
The ruin was restored preserving original materials and building style, interwoven with luxury, Feng Shui and sacred geometry.
The fields include mountains and plantations. Olive, almond and fig trees grow on the largest ones. All kinds of fruit (lemons, oranges, peaches, nectarines, pitanga, plums, mango, lawyer, apples, pears, medlars, chirimoa, goji berries, strawberries, grapes, kiwi, physalis), herbs, vegetables, plants and flowers complete the whole.
Nature-friendly products are our biggest asset.
The hens and the semi-wild but so affable cats (two of which often set out for days while the other one consistently practices the art of relaxation) must not be forgotten either.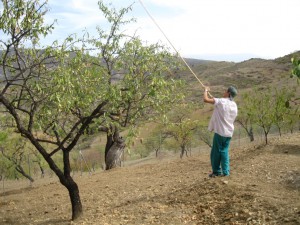 We strive for harmony, everyone and everything has it's vital place.
The water is extracted from a drilled-out well, springing at 175 meters depth. It provides – hallelujah // for water is the essence of life after all – the everyday need for drinking water, domestic use, water for the pool and irrigation of the plantation and gardens through a drip system.
Electricity is delivered via solar panels and a windmill.
I think I've mentioned just about everything.